Fuga
info
DIMENSIONS: 33,3 x 50 cm / 66,6 x 50 cm
SOUND ABSORBING: self-extinguishing polyurethane foam, density 30 kg/m3, fire reaction UL94-HF1, thickness 4 cm, finish with colored paint.
APPLICATION: wall or ceiling.
ASSEMBLY: glue or silicone not included.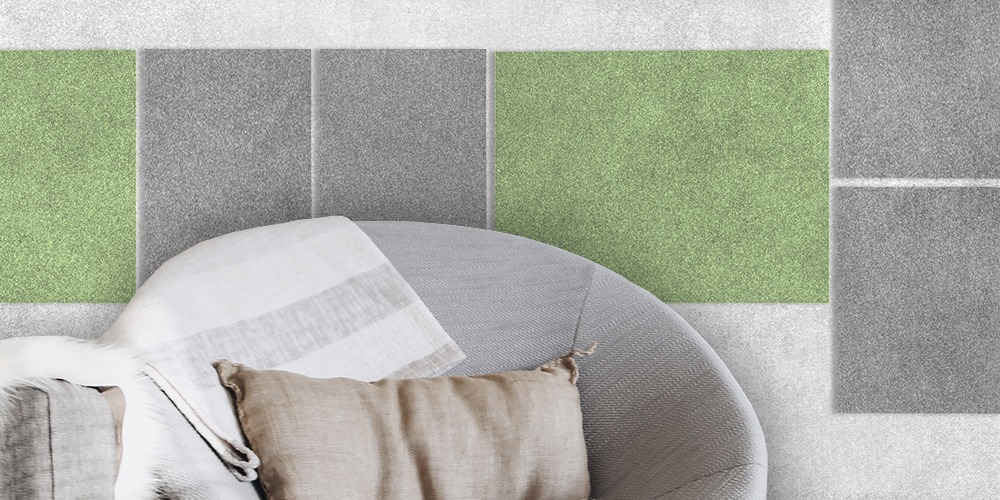 Sound absorbing
High quality polyurethane foam, with a thin layer of water paint.
Mounting
Two different formats, but at the same time complementary, to alternate.
Color palette

*Customized colours on request
Sound absorption
Discover our world now!
For more information on our products, receive the catalog or price list and stay updated on all the news.
You may also like…
Noverb Design Shop