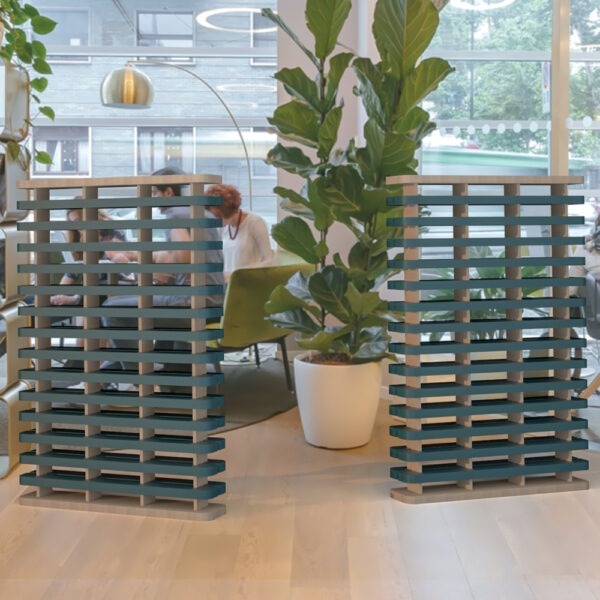 Ibiza
info
TYPE: sound-absorbing booth.
DIMENSIONS: 100 x 25 cm / Height 150 cm
SOUND ABSORBING: 26 slats of self-extinguishing polyurethane foam, density 30 kg/m3, fire reaction UL94-HF1, thickness 4 cm, colored paint finish.
WOOD: birch plywood, thickness 1.8 / 3.6 cm, transparent paint finish.
Structure
Birch plywood. 1.8 cm thick for uprights, 3.6 cm for base and top.
Slats
26 elements for a total of 2.6 sqm of sound-absorbing material.
Separate the spaces
Arrange the elements to create zones with high acoustic comfort.
Color palette

*Customized colours on request
Sound absorption

Discover our world now!
For more information on our products, receive the catalog or price list and stay updated on all the news.
You may also like…
Noverb Design Shop