Year
2020
Goal
Decreased reverb, increased acoustic comfort.
Design
For the offices of Coemi Group, located on the port of Naples, we have installed damping windows in aluminum with double glazing glass "silence": in this way we guaranteed the soundproofing of the rooms from the huge noise coming from the port.
We have then made polyurethane foam panels suspended from the ceiling, all with LED backlighting, in addition to the 4 TORONTO acoustic lamps.
The walls were treated with sound-absorbing panels with custom prints from our TELA series. The frames were left exposed and painted in anthracite grey, contrasting with the walls. For the subjects of the prints we chose images related to the core business of Coemi.
Finally, a SILUM acoustic floor lamp completes the intervention, making the lighting uniform for those sitting at the desk.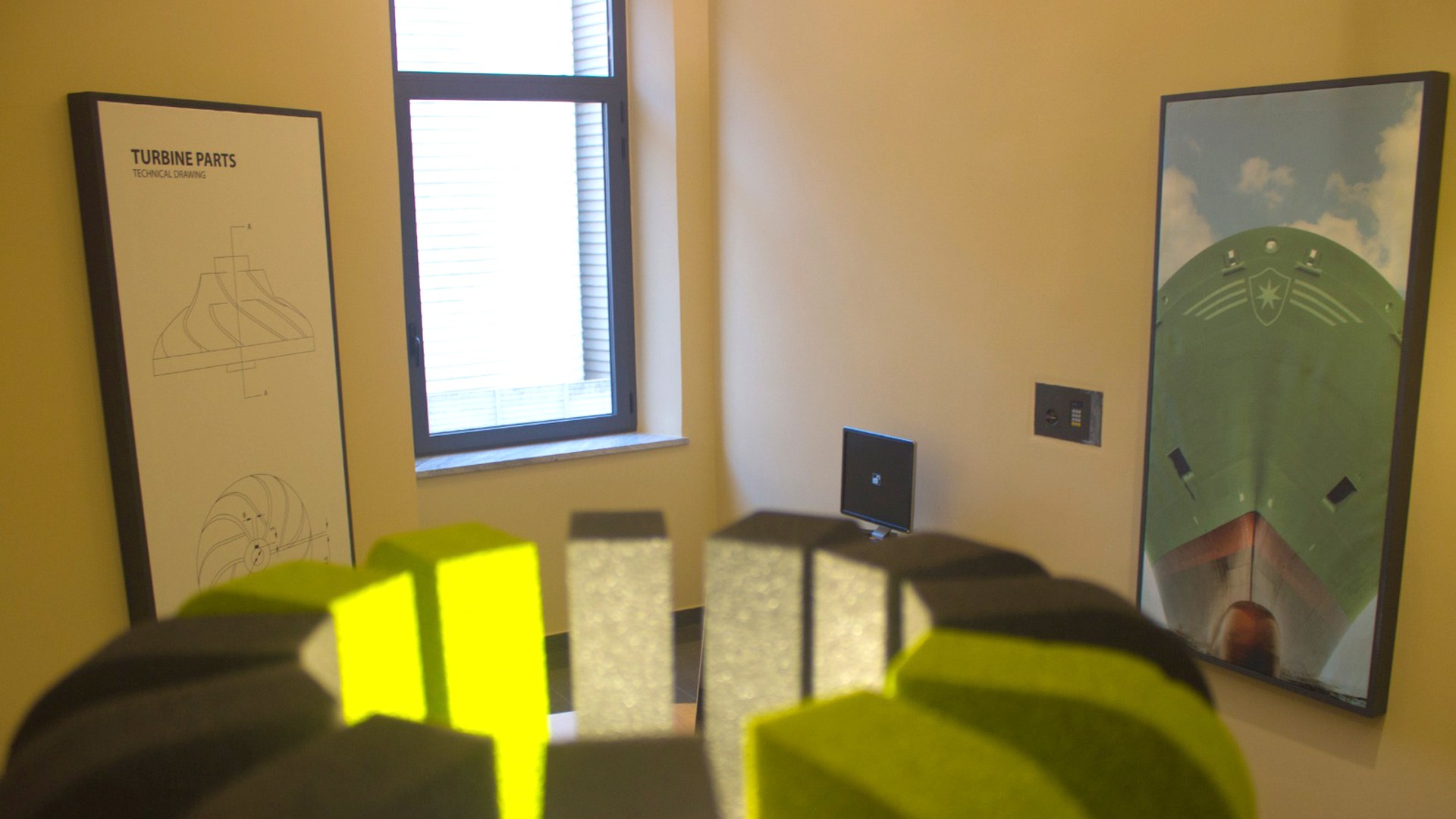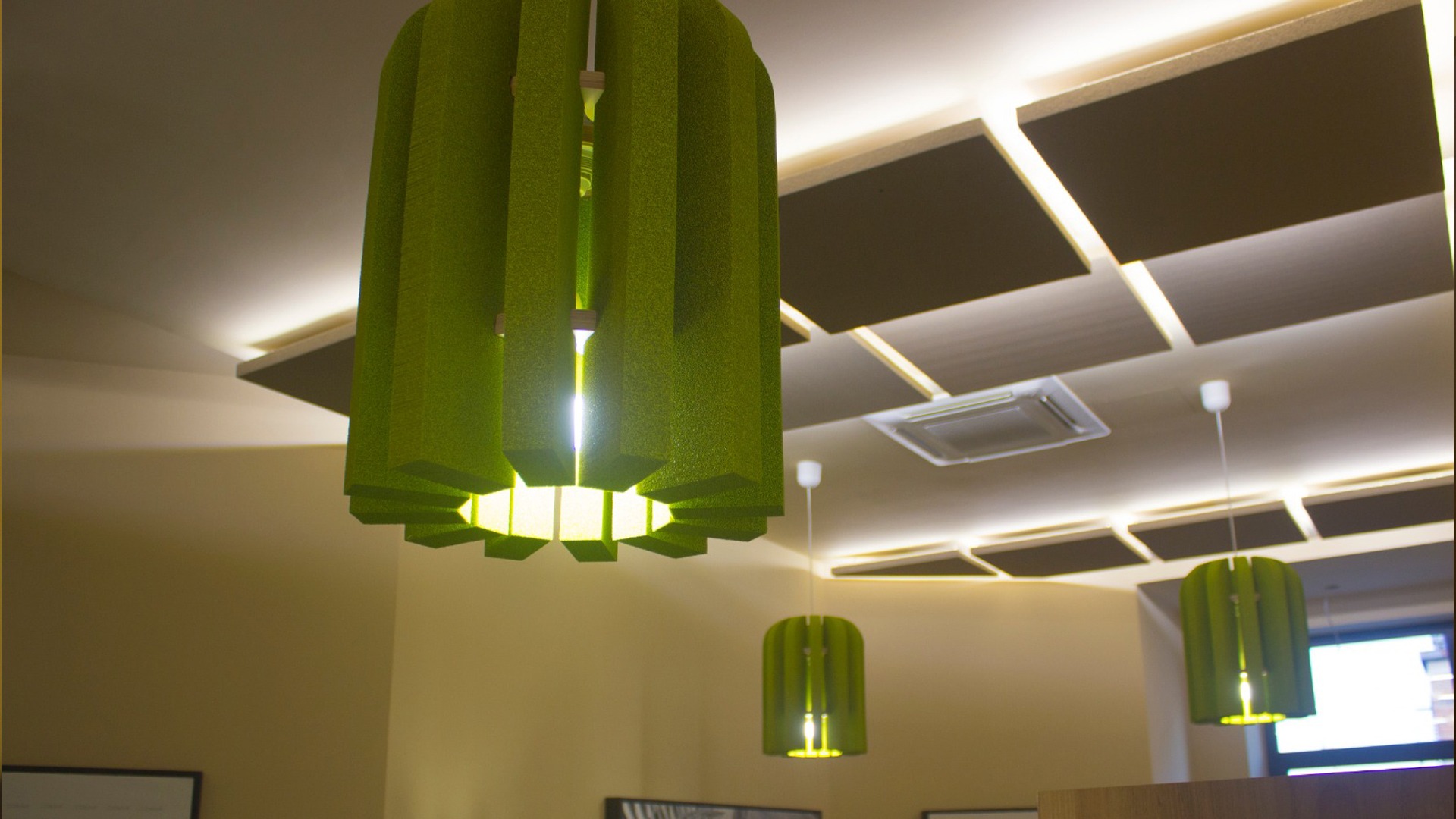 Tailor made solutions!
To receive advice on the space to be treated or for more information on our products.